We're going to change your criticism into...
Journalists Washing Their Hands of the Truth. NPR...
"Readers of the The Atlantic, I feel compelled to...
This is from an actual note that an actual journalist for The Atlantic sent to readers of his blog at The Atlantic site. It attempts to explain to those readers why his update to a post (Mumbai comes to Norway) suggesting radical Muslims were behind the killing spree in Norway made it look like he had presented this claim as just one theory among many, when in fact, he had not. You can get the...
"We create our own reality." Not so funny now, is...
Ron Suskind in the New York Times, October 17, 2004 In the summer of 2002, after I had written an article in Esquire that the White House didn't like about Bush's former communications director, Karen Hughes, I had a meeting with a senior adviser to Bush. He expressed the White House's displeasure, and then he told me something that at the time I didn't fully comprehend...
"The reactionaries won. Culture war won. The...
Watch
Hyperlocal journalism in New York's East Village, produced at NYU for the New York Times. Here's the video about what we're up to. The site launches summer 2010. Join us in the summer of 2011 for The Hyperlocal Newsroom Summer Academy We'll be recruiting from all over the nation for this special summer program.  There will be opportunities to intern, assist, edit, ...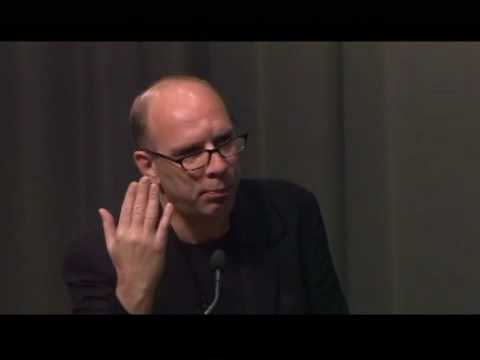 The Wrap gets Punked by Frank Luntz and Tries to...
The actual post I published at the local blog LA Observed. Go see it: The Wrap gets punk'd. But LA Observed doesn't have comments, so I am opening this space to field those. ….Based on what I know The Wrap thinks there's no story in Luntz's return to politics one month after quitting politics for Hollywood, and no reason to do a follow-up, even though it appears...
Newspaper Revanchism: Replying to a Live...
Earlier this week, the Independent (UK) ran a column by Tim Luckhurst, a professor of journalism at the University of Kent: Demise of news barons is just a Marxist fantasy. (Read it, please…)  I called attention to the column on my Twitter feed. "UK friends! Museum-quality curmudgeon specimen has been unearthed on your shores. I hope you have the preservation skills."  The other...
My strange Q & A with the editor who said: We must...
Sunday night on Twitter, a link made the rounds among people I follow. It was to an editorial in a web publication called The Digital Journalist, entitled: Let's Abolish 'Citizen Journalists'. Now I've been tracking varieties of this disdain for years, but this struck me and others as a particularly vivid—in fact, imperious—expression of it. Citizen journalist...
Watch
My 18-minute interview with Laura Flanders of GritTV. Among the explanations on offer: * what to do about journalism school; * what citizen journalism is, really; * what a "problem solving" approach to health care coverage would be like; * how the Church of the Savvy operates (that's my name for the insiders in the press corps who to try to impress us with their detached,...
No names, no links: Writers give themselves a pass...
Mark Cuban: Rupert Murdoch to Block Google = Smart I love to tweak all the internet information must be free bigots. They get so damn religious about information on the net that they lose what little objectivity and awareness of the real world they had in the first place Wherever it's found, bigotry deserves to be called out— say, with a link?  Plus, tweaking people you ID is...
Sources of subsidy in the production of news: a...
I was asked to speak recently at a conference organized by Yale University with the title "Journalism & The New Media Ecology: Who Will Pay The Messenger?"  This irritated me. The question should have been "who will subsidize news production?" because news production has always been subsidized by someone or something.  Very rarely have users paid directly the costs of...